Instantly Relevant Search Solutions For Your Business
Our engineering team has more than 15 years experience in building and supporting large scale search-oriented Big Data solutions and services for customers in Baltics, Europe, South Africa and United Kingdom. We provide technical support and professional services for a range of enterprise search driven products, among them Lursoft's SIETS.NET search engine, Clusterpoint's NoSQL DBMS, Clusterpark's GOL product, Ugunssiena's NTSS (Network Traffic Surveillance System), business directories, e-commerce systems, municipal and government e-services portals. Our search solutions enable easy free natural language use in your online services, so that your customers can get the most relevant context extracted from Big data in a fraction of a second and always upfront. Hence the name of our company: ContextPrime.
GOL: GDPR Online Ledger
GDPR Online Ledger Platform For Digital Privacy Log
Easy to use log server platform with REST API for GDPR data management
Powered by natural language search terms for simplicity of GDPR reporting
Easy to use and touch-screen enabled web GUI for fast GDPR log analytics
Query-based quick GDPR incidents identification, reporting and resolution
Real-time search and monitoring of GDPR log data using visual dashboards
Consolidated view on all GDPR privacy data logs for audit and compliance
Full visibility on GDPR data from many existing legacy online systems
GDPR-portable open industry standard XML data format for privacy reports
Upgrade option for GDPR-database online replication and Big Data scalability
€ 999,- GOL Server (ISO-image), a preconfigured GDPR data ready virtual-machine
Includes enterprise-wide licence, 30-days money back guarantee, free setup, Web Admin GUI and API manual
CRAWLER: Internet And Intranet Search Platform
All your relevant information into instantly searchable database
Based on unique crawler and search engine technology developed by company founders and first used in SIETS.NET product, Contextprime offers the new version of this powerful solution in 2018. The new CRAWLER'2018 platform enables to crawl Internet and Intranet resources in fully automated way, with little or no human efforts, creating search indexes for various vertical industry needs or from files and documents found in the corporate intranet network.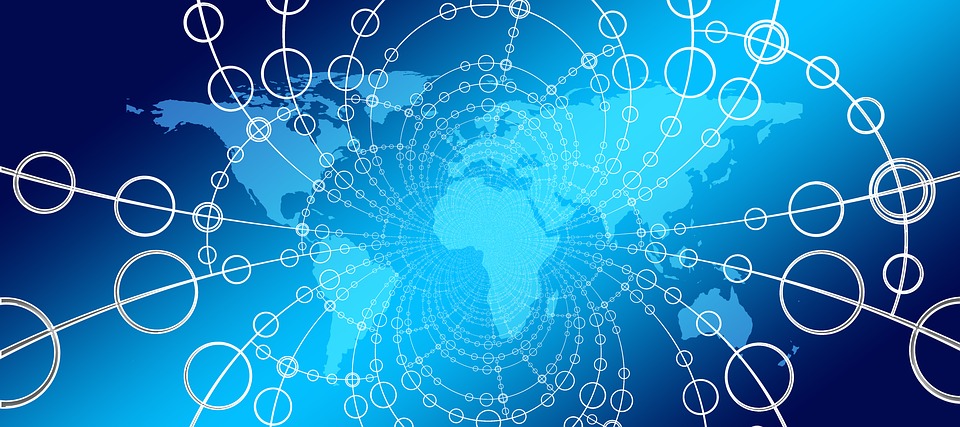 KEY FEATURES IN CRAWLER'2018 VERSION:
Enterprise search Crawler and Web Spider platform for automated data collection
Search portal powered by natural language query terms for simplicity of use
Easy to use web GUI for fast content search and Big data analytics
Query-based quick analytics and customizable content alert reporting
Real-time search and monitoring of Crawler data using admin dashboards
Consolidated view on all collected content for strong audit and compliance
Full visibility on data formats from many existing legacy systems (doc, pdf etc)
GDPR-portable open industry standard XML data format for privacy reports
Upgrade option for database online replication and Big Data scalability
Automated unsupervised crawling public or intranet resources at scheduled times & frequencies.
Platform written in C/C++ for high speed parallel processing of 1000s of domains per cluster.
Crawls and processes HTML, text, PDF, Office documents, email, archive files.
Comes with web management dashboard, search portal web application, reporting and alerting.
Can be customized for different data sources or for a specific vertical industry needs.
Optional installation services on customer hardware or cloud and customer training.
Scales to multiple servers per single database on a fleet of commodity cluster servers
Provides automatic multiple full index replicas to handle intensive workloads of many users
Automatically discovers web links, recognizes languages, converts from most popular file formats
Multiple-languages in the same database, supporting 160-languages as in UTF-8 encoding
Easy web management and fine-grain scheduling of Crawler tasks using regular expressions
Rich set of configuration options for Crawling frequency and scoping per domains
Avoids antispam and anti-DDOS tools with intelligent scheduling crawling many domains in parallel
Can be configured to follow robots.txt and set up a crawler agent for your needs
USE CASES:
GDPR compliance content discovery and search in corporate intranets
Global Internet search services that require webscale performance
National country-wide or local by geography Internet search service
Industry specific search engines for fintech, energy, media etc.
Products and services comparison sites
News Aggregators collecting data from 3rd parties
National Libraries collecting national cultural digital heritage by law
Homeland security monitoring extremist information and cyberpropaganda on the Internet
Customer data aggregation for marketing and research
Early warning systems for sentiment or trend analysis
Subscription for alerting on aggregated custom Internet content of interest
Call for a price quote: a preconfigured virtual-machine ISO-image or a custom setup
Includes enterprise-wide licence, professional setup, Web Admin GUI
NTSS: Network Traffic Surveillance System
A CCTV-system for your computer networks
Contextprime SIA is a certified reseller of Ugunssiena's NTSS, the Internet data traffic recording and archiving system, which captures all IP packets, re-engineers relevant traffic back to the application content, and archives it into database creating a full-text search index. It collects and stores the entire traffic content along its meta data, indexes it for instantaneuous search and for later security analytics.
Think about Network Traffic Security System (NTSS) for your digital network as a CCTV-surveillance system for your house. CCTV system does not protect your house against physical break-in, but it deters criminals making them to avoid your property.
Company owners, top managers or corporate security officiers need only a basic ICT knowledge to work with NTSS web GUI, without the need for expert assistance. That enables to keep sensitive information about in close circle of authorized people.

KEY FEATURES:
Attached to the monitoring-port of a switch (network tap) enables immediate visibility of all incoming/outgoing traffic.
Unhackable. Installed on network taps, invisible for the network (no IP address). One can not hack what's not there!
Records all TCP and UDP data connections blanket-type, including yet undetected by other tools hacking attempts.
Full evidence recorded for months / years, forcing adversaries to rethink risks of exposure and criminal conviction.
Complete forensic data exposes nation-states actors, hackers, ransomware criminals, rough employees and malware.
NTSS is inhibiting ability of cybercriminals to exfiltrate intellectual property or financial data out.
Easy search-driven web GUI provides instant look-back capability across all network data sources and all traffic types.
Security personnel can easily discover anomalous traffic, decreasing the time for adversaries on a network.
Records all network traffic without prior assumptions or rules, captures exploits undetected by perimeter defenses.
Records full network traffic content from smart phones, tablets, BYOD devices connected to the corporate network.
Use NTSS to spot and then immediate sanitize malware sources, victimized PCs and Internet resources with threats.
NTSS collects and stores all network traffic data regardless of predefined assumptions.
A complete, reliable and searchable archive of all past traffic from/to the company network.
You can instantly pinpoint and discover unforeseen security threats, zero-day malware etc.
Easily identify acceptable computer and network Use policy violations by employees.
Insider trading and information theft prevention by "replay" of the full traffic.
Discovery of long-standing data security threats by employees, malware or hackers.
Alerting on traffic or files transferred containing specific keyword(s) or metadata.
Full reconstruction of web, email, web-mail, attachment files, IM conversations, Blog postings, images, audio/video etc.
All meta data in XML, HTML or other formats, with option to view TCP or UDP connection content in the HEX format.
Instantly search text and Meta data as well as contents of Web pages, e-mails, Word, Excel, PowerPoint, PDFs etc.
Search up to a Terabyte of captured content in sub-second times on a single appliance.
Query based management reports & analytic dashboards for full-text, phrase and Boolean searches.
Investigators and Auditors can be alerted in real-time for any "content matching" in the traffic.
Secure and audited role-based user access, scalable capture and data retention, traffic filtration.
Language independent, storaes all data in UTF-8, Open standards architecture.
USE CASES:
Securing network perimeter and corporate intranet for GDPR directive compliance
Employee and end-point behaviour monitoring
Threats, malware & fraud detection in cybersecurity
Advanced persistent threats discovery and prevention
Computer forensics and security analytics
Responsible corporate data governance
Electronic records management
Regulatory compliance
Call for a price quote: a preconfigured virtual-machine ISO-image or a custom setup
Includes enterprise-wide licence, professional setup, Web Admin GUI
---
Key our software benefits for GDPR users:
Tired of complex and overpriced GDPR tools? Enjoy the best price/performance of GDPR data management platform software that can use inexpensive hardware or cloud virtual machines!
Analyze, search and monitor GDPR compliant privacy log data through interactive, touch-screen enabled, intuitive visual graphs!
Save your time with sub-second search and query latency in billions of GDPR log data records using just natural language queries!
Save your money with inexpensive rack & stack scalability, replication and fault-tolerance for operating mission-critical enterprise GDPR solutions!
Store and exchange your GDPR privacy log data for long time in cross-platform, interoperable, open industry standard XML data!
Supercharge your GDPR log data and privacy compliance reporting with fast full-text search and textual analysis features for your unstructured log and audit data records (eg use stemming in people names, phrases in addresses, search for patterns in identification numbers, search for capitalized names only etc)
Adjust your recorded GDPR log database for your own relevancy priorities and custom application needs using ranking tools of the bundled enterprise search technology!
Technical support for SIETS.NET and Clusterpoint DBMS
We care about our customers using products created by our team since 2001
Our team is providing technical support services to existing customers of SIETS.NET and Clusterpoint DBMS software platforms.
For customers of above software platforms we provide professional consulting and onboarding services, that include:
Technical support and assistance for SIET.NET and Clusterpoint DBMS software customers, including proof of concepts.
Provisioning of client API libraries in most popular programming languages in enterprises (PHP, Java, .NET etc).
Use of open web standard HTTP and HTTPS protocols (REST API) for simplicity of integration and security.
Custom software development and engineering efforts for applications required by customers.
Among our team's Big data customers:
Scandinavian Telecommunications Powerhouse
€ 9.5 billion revenue company
American Telecommunications and Data Services Company
$ 17.5 billion revenue company
Baltics Tellecommunications and ICT Services Company
€ 193 million revenue company
German Advertising Powerhouse with pan-European operations
€ 125 million revenue company
Automotive, Logistics and Transportation in EU & Asia
€ 192 million revenue company
A global maritime shipping company operating a fleet of oil tankers
€ 100 million revenue company
Central Government E-services portal with 3000 digital public services
6 million services annually, 1 million users
Riga City Municipality Tax Collection & Citizen Public E-services
€ 865 million budget / tax revenue
State Procurement Monitoring Office organizing public tendering by law
€ 1.8 billion procurements annually
Interactive data Visualization company with a browser-only HTML5 SDK kit
Business Intelligence & Big Data Analytics
One of two largest national news and entertainment portals
News and Media
What customers say about our software:
Professional Web Development

"We are passionate about technology but we will never recommend You to put bells and whistles on Your page only because we can. We will recommend simplicity. We use your platform in a number of our social applications and encourage others to do so, too."
Valts Katlaps, CEO, "Think about IT"
Digital Advertising And E-commerce

"We are selling ranking in all our business directories. Your platform unique data ranking tools enables us to stay ahead of global competitors and be the market leader in the local search. Your software also outperformed our legacy Oracle SQL database and Search solutions 1000s of times."
Andrejs Drengeris, CTO, Latvijas Talrunis, Heise Media Group
Government E-services

"We consolidated 40 different MySQL databases into a single operational XML data store, now running all public tendering and procurement documents digitally by the law. Visitors can enjoy instantly searchable e-services and interactive data visualization showing key statistics live from one single online XML data store."
Martins Gailitis, Director of IT Department, State Procurement Monitoring Office
Business Information Services

"Your software technology flawlessly drives all our back-end and front-end applications for online subscription services delivering credit-information on all national companies since 2009, including user management, micro-payments and credit-card transactions."
Juris Rozkalns, CEO, Firmas.lv
Professional Cybersecurity Services

"Your Big data processing platform enabled us to capture, re-engineer, store and index for instant search all network traffic (emails, web pages, chat, images, video etc) going through our router/firewall appliance. Your software enabled us to accomplish it on a single hardware, then scale efficiently rack & stack way to the most demanding corporate workloads. Without your software our Network Traffic Security System would not exist!"
Karlis Hirsfelds, CEO, Ugunssiena IT