COMPANY PROFILE
Contextprime is a privately owned professional IT services and technology company in Riga, Latvia, that specializes in web and enterprise search, Big data management and machine-learning driven analytics software. The company was founded in 2018, by the team of experienced software engineers and information technology specialists.
Today Contextprime main business is provisioning of professional IT services to private and government customers, including custom software development services for private or public Big data search services, for SQL and NoSQL database projects, for government e-services projects and for partnership products.
Contextprime provides technical support services for multiple commercial and open source software platforms, including Microsoft .NET, Lucene/Solr, ElasticSearch, Clusterpoint, PostgreSQL, MySQL, MS SQL, Oracle, MongoDB, Redis, Python, PHP, Java, Laravel, CodeIgniter, Docker etc.
Contextprime SIA has acquired licensing rights for distributing and licensing Clusterpoint DBMS platform software products to 3rd parties, based on the Agreement with an Imprimatur Capital, Great Britain, London, a trustee managing the previous Clusterpoint company assets.
Contextprime SIA has also acquired licensing rights for distributing and licensing Clusterpoint DBMS based GOL Log Analytics software, based on the Agreement with an Clusterpark SIA, Riga, Latvia, managing these intellectual assets.
---
TEAM
Girts Palejs
Chief Executive Officer
Girts worked for 9 years in Clusterpoint as Administrative director and Cybersecurity Products director;
Prior to that he worked in Telia for 5 years managing customer relations and technical support team;
Girts holds a Master Degree from University of Latvia in Physics.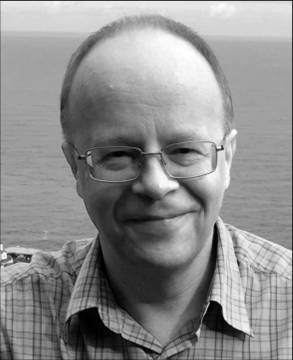 Gints Ernestsons
Chief Technology Officer
Gints co-founded and for 11 years held CEO and Board roles in Clusterpoint;
He co-founded Lursoft in 1992 and for 15 years worked as CTO;
Creator of Siets.lv Latvian Web search portal and Siets.net technology in 2001;
Gints has formal education in Physics and Mathematics from University of Latvia.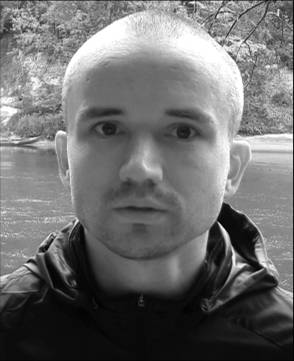 Janis Eglitis
Web GUI Front-end Developer
Janis has been a software developer for 15 years. Professional in both backend and frontend solutions.
Build a project management system for Riga Municipality Department, websites for other municipalities.
Specialities: PHP, Javascript, SQL and database query optimizations.
Janis has Bachelor's degree in IT from Riga Technical University.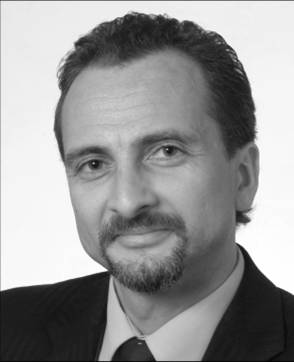 Guntars Kalnins
Sales Director
Technology sector integration projects and software sales, with more than 25 year experience.
He was VP and IT Manager in Deutsch-Lettische Bank (Swedbank).
Previously he was also a Sales and Marketing manager for IBM Software.
Guntars has formal education in Physics and Mathematics from University of Latvia.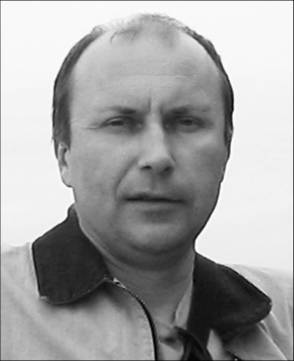 Artis Brede
Marketing Manager
Artis provides us web marketing services, he has more than 10 years SEO experience.
He has excellent knowledge of ISO processes, and can write standards compliant software documentation.
Prior to that he was CEO of computer and software IT vendors DatorsTev.
He has BsC degree from University of Latvia.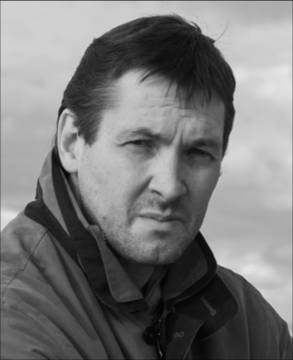 Dzintars Ducmanis
Creative Services Consultant
Professional cross media production planning and supervision services.
Speciality: Creative team lead, web based solution user experience (UX) design, media visual content production and integration. Specialty related knowledge base: Digital image processing and color grading technologies.
He has a Master degree from University of Latvia, Physics and Mathematics.
Oskars Viksna
Big Data Cloud Expert
Since 2006 Oskars for 11 years worked as Head of Software Development in Clusterpoint;
Prior to that he worked for 5 years Lursoft from 2001, and 3 years in Exigen from 1998;
Oskars holds a Master Degree from University of Latvia in Computer Science.
Janis Sermulins
Platform Software Architect
Janis worked for 4 years as software architect in Clusterpoint;
Prior to that he worked 5 years in Google (Zurich, Swiss);
Before that he worked 2 years in Intel Research (USA);
Janis is MIT (USA) alumni;
He is also IOI 2x Gold medallist.
Martins Krikis
Algorithms Scientist
Martins worked for 3 years as algorithms architect in Clusterpoint;
Prior to that he worked for 4 years in Intel (USA);
Before that he worked for 4 years in Tieto;
Martins holds PhD from Yale University; Lecturer on Algorithms.
Jurgis Orups
Web Crawler Architect
In 2006 Jurgis co-founded Clusterpoint and worked as CTO until 2017;
Prior to that he spent 6 years managing a team for internet crawling and search technology in Lursoft.
Jurgis has an MSc in Computer Science from the University of Latvia.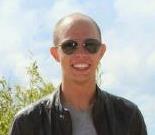 Roberts Siminidi
Senior Software Engineer
Roberts constantly seeks new challenges.
He has a passion for computers since childhood.
Specialties: Web development, PHP, MySQL, jQuery, Javascript, HTML5, CSS3, LESSCSS, RECESS, Bootstrap, Programming, IT support.
Roberts has formal education from Riga Technical College, Programming and Computer Technologies.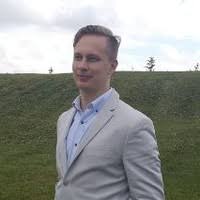 Aigars Eglajs
Senior Software Engineer
Aigars loves to improve anything and everything, just to make everything easier for himself and everybody else.
He also loves to participate in various programming contests on-line and off-line, like - TopCoder, COCI, USACO, CodeJam, OpenCup, ACM and etc.
Specialties: Specialties: HTML, CSS, JavaScript, PHP, SQL, C, C++.
Aigars has a Master degree, Comp Sc. from Latvian University.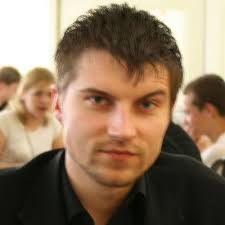 Toms Binde
Senior Software Engineer
He is a front-end web solutions guru, expert in JavaScript, Angular, Laravel, PHP and other tools.
Specialties: IT - development: games, websites, e-commerce solutions, programming.
Toms has a Bachelor degree, Comp Sc. from Vidzemes Augstskola.
Toms passion is speed. He takes part in auto racing and builds his own racing vehicles.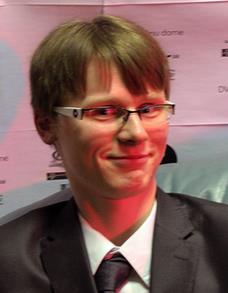 Deins Egle
Senior Software Engineer
Deins loves development of computer games and 2D/3D graphical programming.
Specialties: OpenGL, Algorithms, C++.
Deins has a BsC from Computer Science Faculty, Latvian University
---
COMPANY TECHNOLOGY
In 2018 we launched CRAWLER'2018: a new corporate crawler and search software platform solution that is available as a virtual machine image. Our customers can download and start using it on-prenmise or in the cloud immediately and without complex setup issues.
CRAWLER'2018 is our team's most recent product in enterprise content management market, developed in partnership with Ugunssiena IT SIA. The product enables our customers to implement easily customizable corporate search and indexing solutions, using included pupular open source software stack components and their open APIs.
The platform was engineered with massively scalable architecture for Big data accommodation, fast search and online real-time analytics and reporting.
CRAWLER'2018 is bundled with a search engine platform, that allows users to easily work with natural language terms in search queries, thus enabling employees with only basic IT skills to easily perform their duties.
CRAWLER'2018 platform consists of the unique Web and File system Crawler, clever content analytics modules, assisted by Deep Learning Artificial Intelligence software (pre-trained neural networks), and flexibly customizable web GUI and visual analytics dashboards written in a framework-less PHP programming language. Main components of CRAWLER'2018 are modular, including indexation software for different data types, contextual search index and GUI software.
The platform's software stack is flexibly customizable using included popular open source software components (PossgreSQL, ElasticSearch, Apache, PHP). Developers with knowledge of these systems can easily customize and adopt CRAWLER'2018 as a specific solution for their own needs, depending on their own Big data content specifics, particular language support needs, custom search needs or desired search user interface functionality and look-and-feel.
---